Reimagining artist development and public experiment
espaço agora now is a new independent platform that is reimagining artist development and public experiment in the performing arts. We celebrate radical imagination and radical artists as illuminating and galvanising forces in the centre of society. 
espaço agora now is driven by a growing movement of artists, producers and cultural activists around the world. Together we are organically creating an international network of spaces that establish fresh connections between performing artists, local citizens and public action.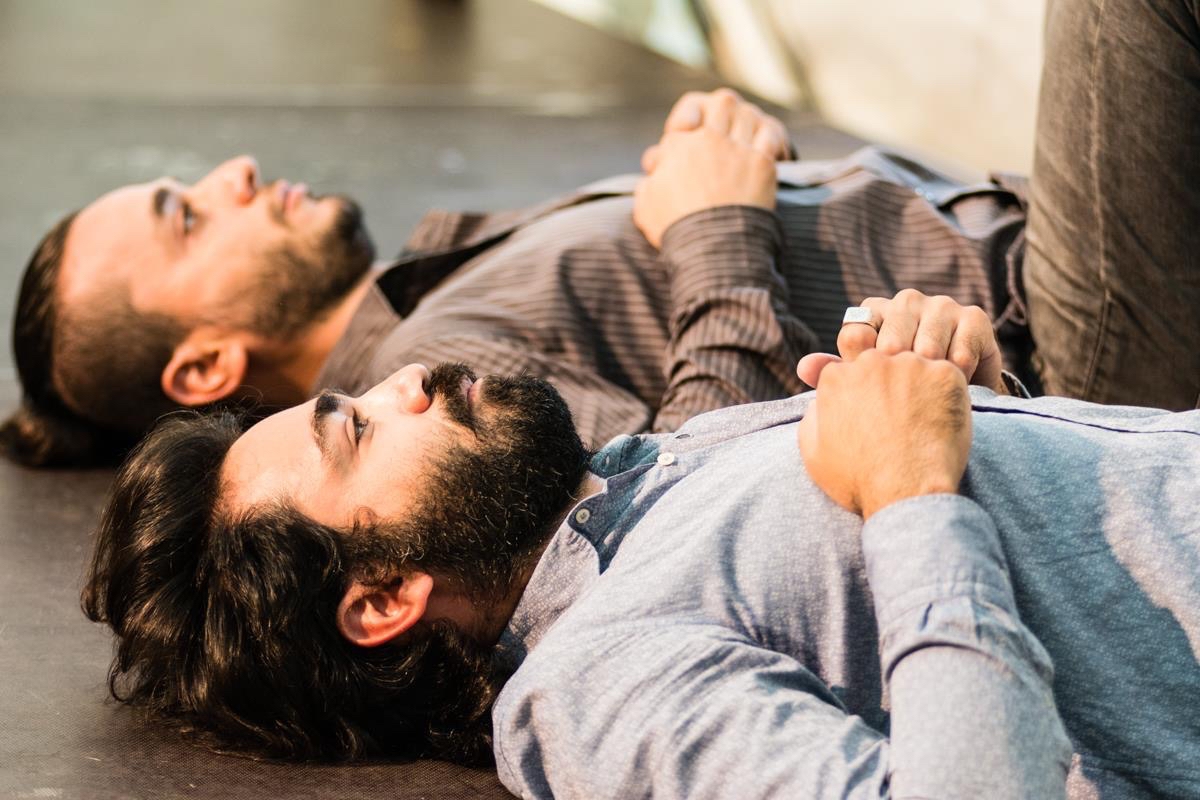 The Last Tablet
2016
Directed by Maya Zbib and Omar Abi Azar.
Photography by Zoukak Theatre Co.
The challenges of time, space and resources are almost universal now for anyone who desires change. Really safe spaces, spaces in which there is time for calm questioning, deep listening, reflection and experimentation around better alternatives are rare, not only for many in civic and creative movements, for many people in our contemporary society.
The starting point for espaço agora now was the need in the performing arts for 'liquidity' of time and space when ideas are first formed, and the need to bring different disciplines and communities together. We asked: Could we gather enough critical mass to create spaces for residencies together, open them up in new ways, as vital necessities for our collective futures?
"There's an intersection between diversity and experimentation. In the sense that whilst a diverse range of people in a lot of places are allowed to be artists, we haven't yet diversified the right to experiment that cuts across the boundaries of artists of different heritage, class, identity and gender."
Chris Thorpe, artist,(UK)
espaço agora now started as the idea of one person. The idea resonated and many people joined in. There are now 300 artists representing 49 nationalities who have joined us, along with 24 organisations and 6 partners who want to be part of it from many places around the world.
Since the beginning we have held conversations with artists to understand their needs and hopes for a new kind of development space. We've taken a lot of time to listen, exchange, reflect and be in relation with one another.
This is a collective project. We have seen the energy that is produced through bringing together different groups of people – artists, citizens, city makers, researchers. Everyone involved in our conversations wants to find new ways and create better, fairer and alternative conditions for artists and communities to experiment, make, and share their work and ideas. We are committed to staying present with everything agora now can be. We hold space and take the time to protect this possibility.   
Silver swan
2021
Clod Ensemble at Tate Modern
Photography by Hugo Glendinning
Our Values
espaço agora now makes inclusive spaces centred on the needs of artists and communities in cities across the world. We want to make these spaces diverse, safe, experimental, activist — alive to possibilities of all kinds. They operate on principles of co-creation and co-ownership, 
As we put our values into action, we wish to encourage bursts of ambitious, creative energy that can sometimes be overwhelming but is transformative when unleashed. We call this 'the monster'. We aim to continuously grapple and dance with the monster as we build espaço agora now.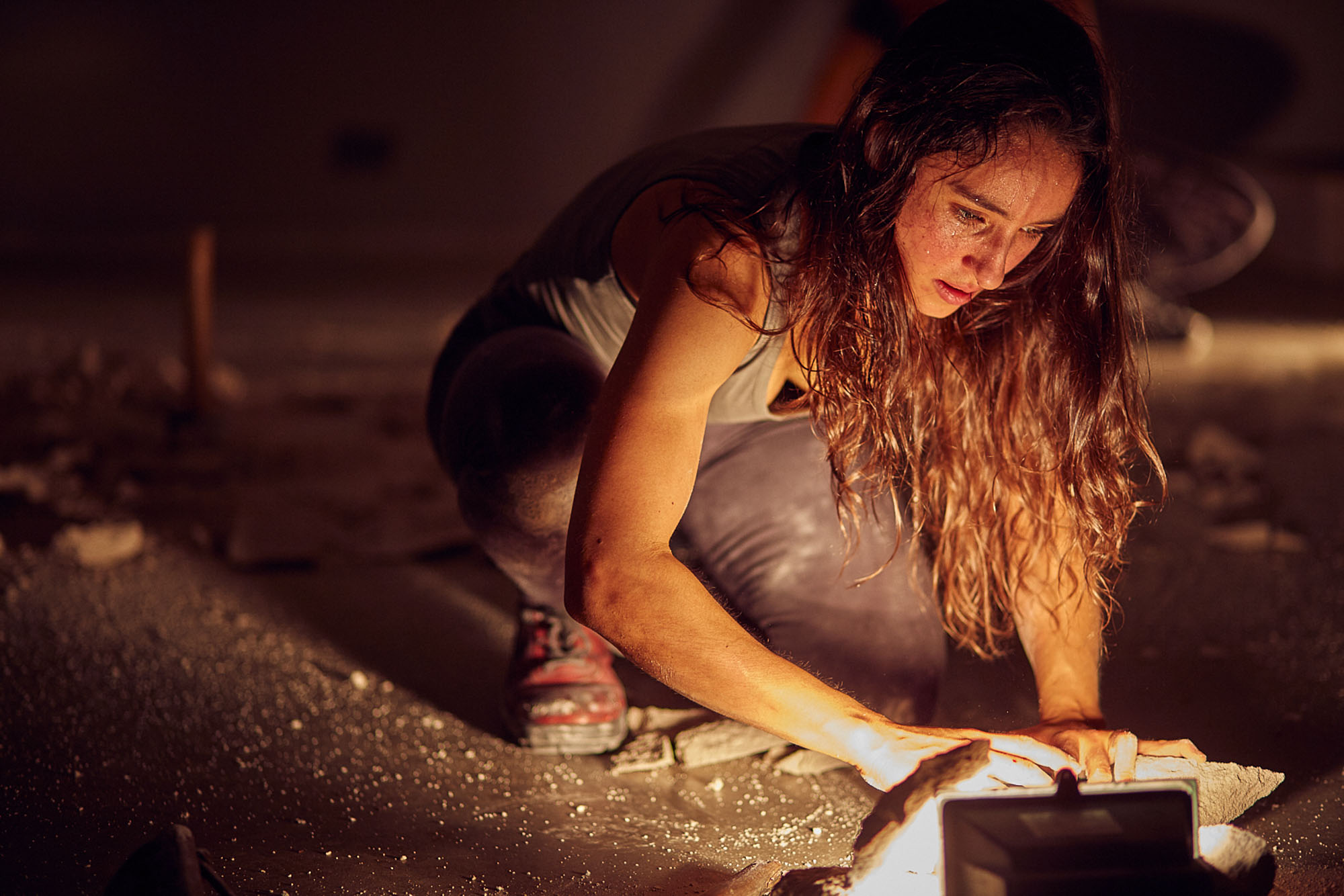 Amparo González Sola
Photography by Sebastian Arpesella
"You never change things by fighting the existing reality. To change something, build a new model that makes the existing model obsolete."
R. Buckminster Fuller
Game-changing residencies for artists that forge bonds with communities
Interdisciplinary hubs for inquiry and international relationships
A new model for financing performing arts and independent artists
Empowering artists to have more control of their economic and production environment
Vibrant spaces, civically-minded residencies, both local and global constituencies all contribute to a shared resource.
Our community is a growing network of 300 artists representing 49 nationalities.
'A project like this, where international partnership is in its bedrock and where spaces in different countries and cities are being created or transformed in order to embrace a common "philosophy" of shared artistic practices, is something completely different and will contribute to generate other kinds of knowledge and sensibilities.'
Vitor Roriz, artist (Portugal)
The movement of artists, makers, producers, cultural and civic activists around the globe who are making espaço agora now together, gather regularly online: this is our first space – a space of meeting, a space of exchange, a space of connection and a space of solidarity. 
2020: MOVEMENT BUILDING
We started in 2020 to grow a network of artists interested in deeper engagement with civic change. This network now numbers 300 artists /49 nationalities. It keeps expanding.
2021-2023: THE ECOSYSTEM
We began to explore the contexts and the ecosystem in a number of cities. We undertook research into: the performing arts residency offer worldwide, alternative financial models and how to use found spaces and empty buildings.
2024: TRY-OUTS
First phase of practical execution and tryouts in the virtual space and physical spaces we have access to in Rotterdam, Lisbon, Belgrade and Buenos Aires. We will experiment with the different concepts we have co-imagined together. 
FUTURE
Our international network has allowed us to access spaces and have conversations with partners that would not have happened otherwise.
DO YOU WANT TO BE PART OF MAKING ESPAÇO AGORA NOW WITH US IN THE FUTURE? WE WOULD LOVE TO HEAR FROM YOU
Hydrargyrum
2016
Patricia Okenwa, Rambert.
Photography by Tristram Kenton.