Reimagining artist development and public experiment
espaço agora now is an ambitious project that looks to the future. It celebrates radical imagination and radical artists as illuminating and galvanising forces in the centre of society.  It proposes a new system for the performing arts built on generosity and mutuality instead of scarcity and competition.
Our vision is for an international network of large scale spaces that establish fresh connections with the public and local citizens. Our spaces will host residencies that will give artists time, kinship and resources to explore and test ideas at the earliest point in the creative process. They will be welcoming spaces that offer artists and communities an alternative way of developing ideas at an early stage, as well as access to each other.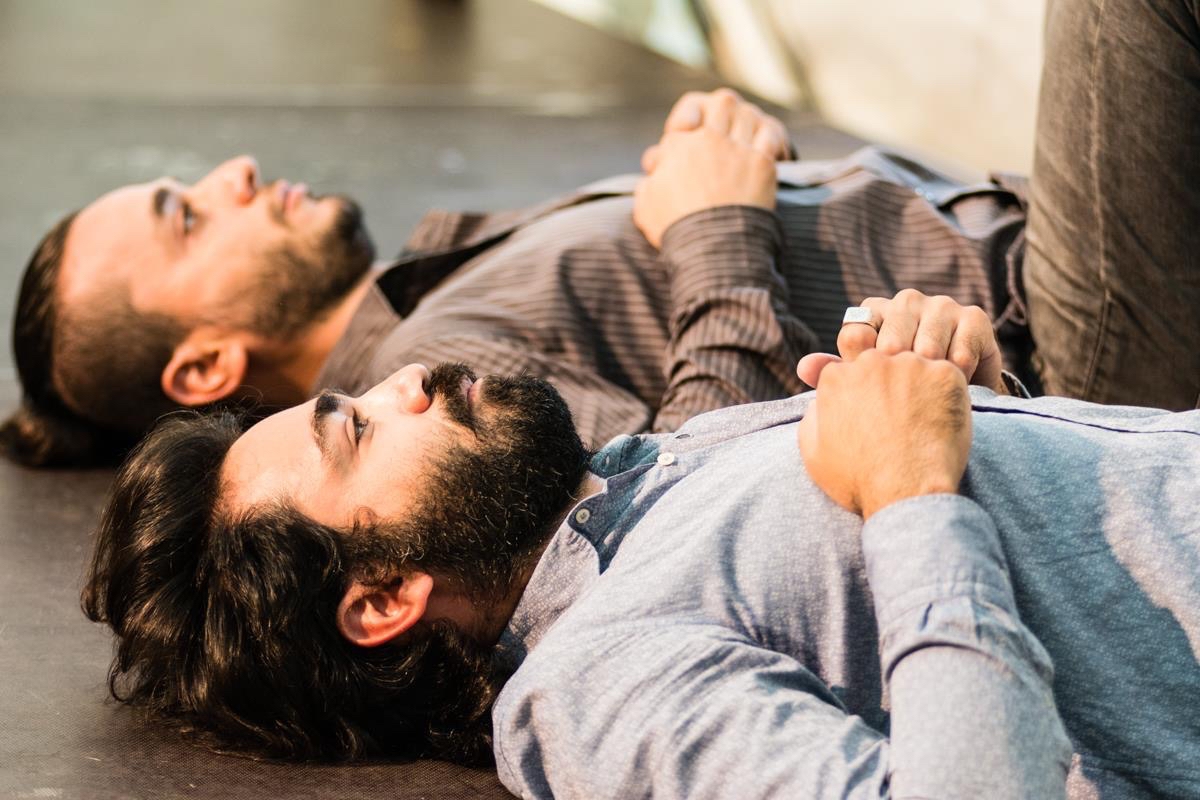 The Last Tablet
2016
Directed by Maya Zbib and Omar Abi Azar.
Photography by Zoukak Theatre Co.
Our starting point is the need in the performing arts for 'liquidity' of time and space when ideas are first formed, and the need to bring different disciplines and communities together.
We are a founding team of four and a growing community of 200 artists and makers representing 42 nationalities.  Our community is committed to building the network together. The first 5 spaces will open in Rotterdam, Belgrade, London, Lisbon and Buenos Aires in 2024.
We want to grow an even bigger network of spaces around the world by 2030. Because everyone has the right to culture (Article 27, UN Convention on Human Rights).
We're making steps to realise our vision. Will you be part of it?
'I believe that as artists and makers we have a responsibility to create shared space.'
Maya Zbib (Lebanon)
espaço agora now
started with a series of questions in 2019 by Naomi, our founder, about how to solve the lack of liquidity — time, money, mindset — in the performing arts and which she saw profoundly affected mid-career independent artists.
These questions have been amplified by the pandemic and new questions have arisen:
+ What kind of recovery do we want?
+ Who is part of it?
+ And how do independent creatives in the performing arts thrive in the next twenty years? 
Silver swan
2021
Clod Ensemble at Tate Modern
Photography by Hugo Glendinning
Our Values
espaço agora now makes inclusive spaces centred on the needs of artists and communities in cities across the world. We want to make these spaces diverse, safe, experimental, activist — alive to possibilities of all kinds. They operate on principles of co-creation and co-ownership, their global resources shared through a 'Robin Hood' model.
As we put our values into action, we wish to encourage bursts of ambitious, creative energy that can sometimes be overwhelming but is transformative when unleashed. We call this 'the monster'. We aim to continuously grapple and dance with the monster as we build espaço agora now.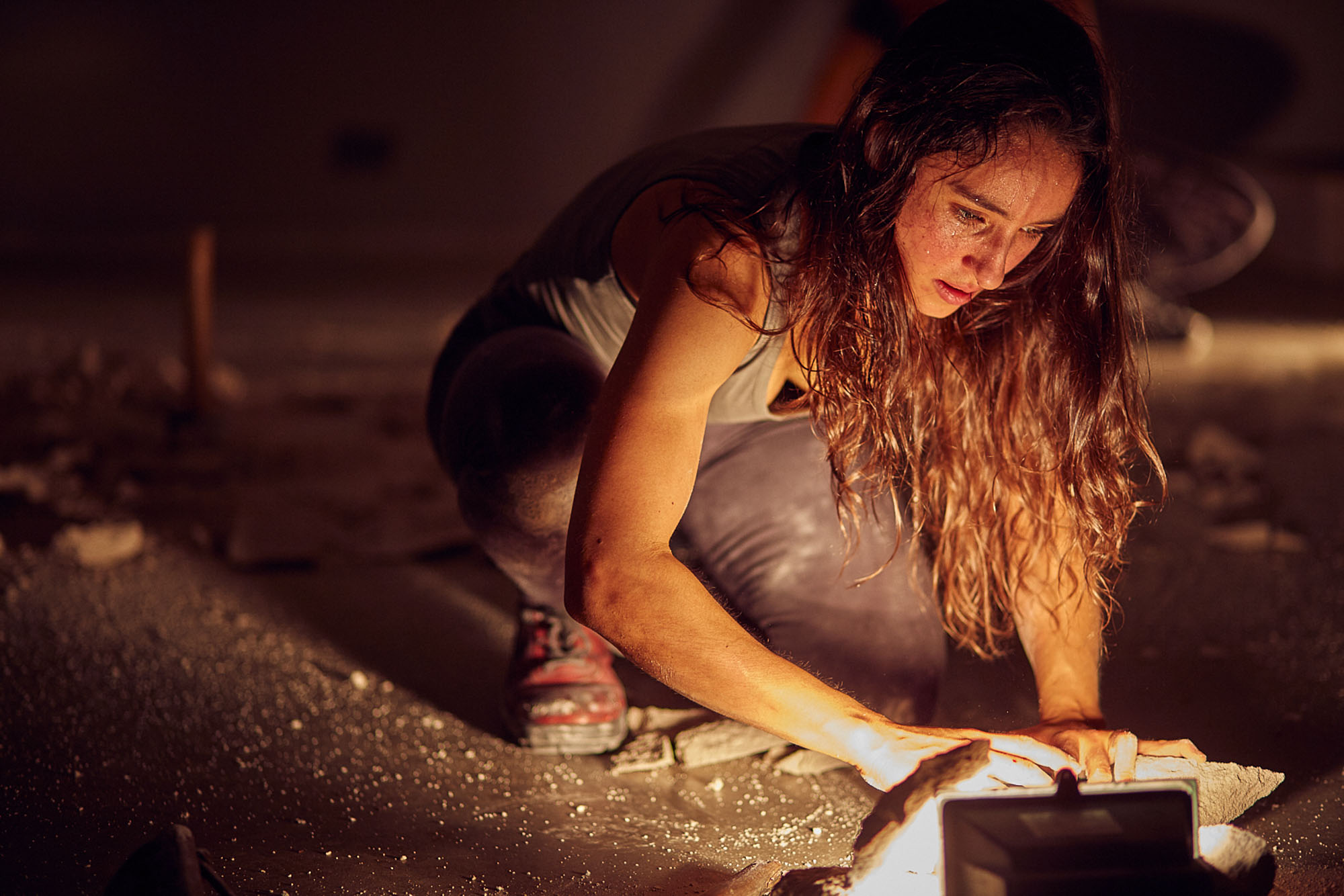 Amparo González Sola
Photography by Sebastian Arpesella
"You never change things by fighting the existing reality. To change something, build a new model that makes the existing model obsolete."
R. Buckminster Fuller
Game-changing residencies for artists that forge bonds with communities
Interdisciplinary hubs for inquiry and international relationships
A new model for financing performing arts and independent artists
Empowering artists to have more control of their economic and production environment
Vibrant spaces, civically-minded residencies, both local and global constituencies all contribute to a shared resource.
Our community is a growing network of 200 artists representing 42 nationalities.
'A project like this, where international partnership is in its bedrock and where spaces in different countries and cities are being created or transformed in order to embrace a common "philosophy" of shared artistic practices, is something completely different and will contribute to generate other kinds of knowledge and sensibilities.'
Vitor Roriz (Portugal)
Phase 1: Start Up
ends June 2022
+ Grow artists network
+ Research and business planning
Phase 2: Set Up
June 2022 – July 2023
+ Host artistic / research laboratories
+ Prepare spaces
+ Expand local teams
Phase 3: Residency spaces open
July 2023 – June 2025
+ Open 5 spaces
+ Host residencies
+ Launch €10m endowment fund
Phase 4: Innovation + Sustainability
2025 – 2030
+ Global network grows to 27 spaces by 2030
+ Launch co-owned artist investment fund
+ Incubate new ventures local and global
Hydrargyrum
2016
Patricia Okenwa, Rambert.
Photography by Tristram Kenton.